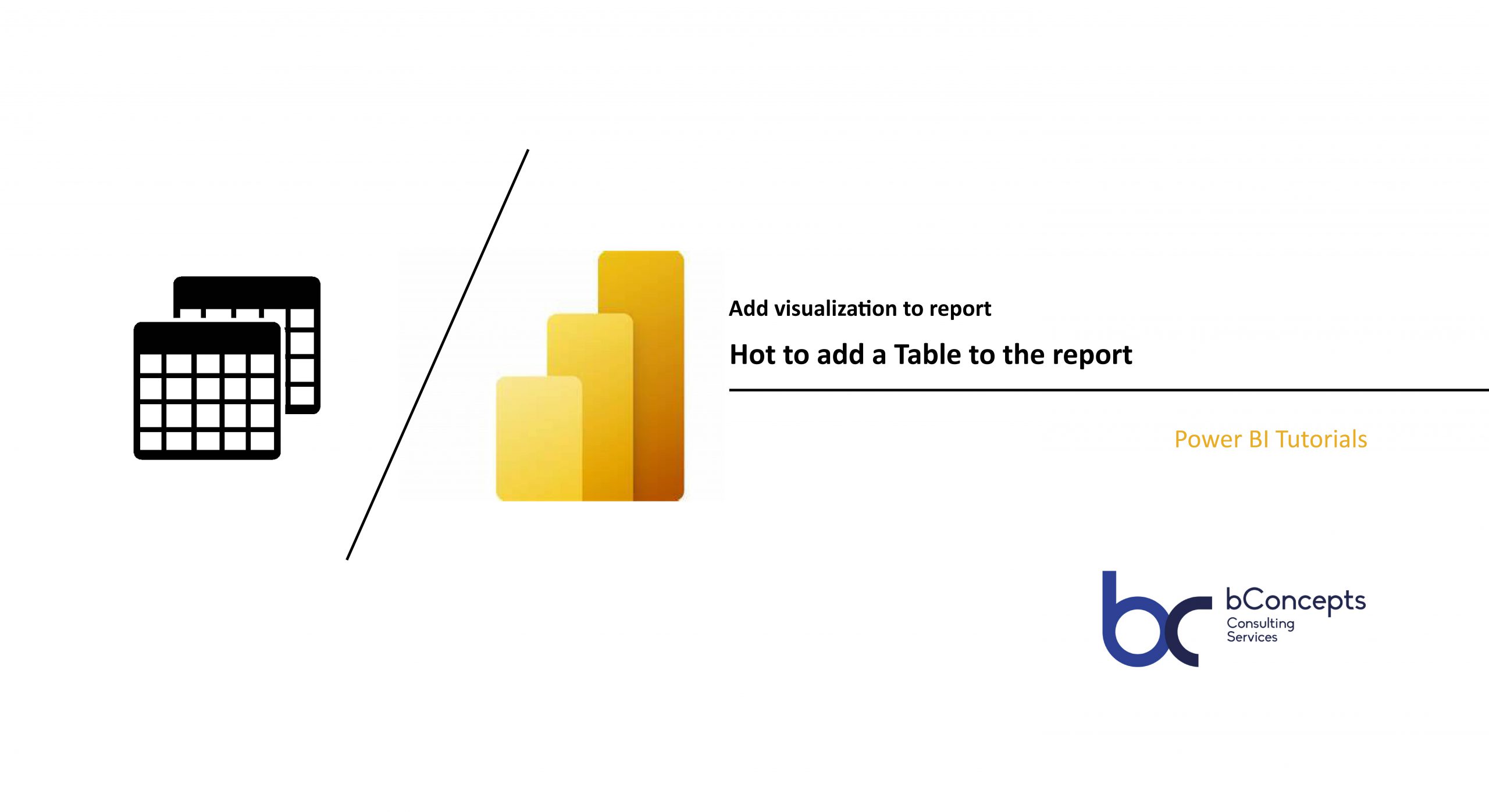 How to add a Table to Power BI Report
On this video you will learn How to add a simple Table into Power BI Report.
If you need to know how to import an Excel sheet to Power BI take a look on this video first.
You need help with your data or reporting project?
Please contact us on info@bconcepts.pt or send a message on contacts page, we have a team that will be able to help you